About the Committee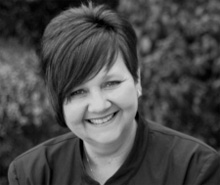 Donna-Maree Parker – President and Secretary
Having for many years held the Position of Secretary for NZSCAH, it is now my privilege to also step up into the Role of President this year, leading a team of very passionate and dedicated Committee Members, who work on behalf of the Society and its Members.  Continuing to push for a higher profile for Hypnotherapy, and for higher standards of professionalism, which benchmark this Society and assist in creating more opportunities for both our Members and for the public who deserve to have access to our wonderful Modality.
I also have the honour and privilege of training the hypnotherapy practitioners of the future, as the Managing Director of the NZ School of Clinical Hypnotherapy.  Guiding our Students through the journey to becoming Hypnotherapists and moving into clinical practice, and into Society Membership.
Most importantly as a Practicing Clinical Hypnotherapist, I enjoy working with clients and creating the opportunity for them to achieve behaviour change and to achieve their goals!
---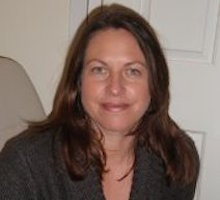 Imogen Parker – Vice President
I am happy to be a clinical hypnotherapist practicing in the Bay (Tauranga) and a Tutor in the New Zealand School of Clinical Hypnotherapy.
While studying a psychology degree, I became interested in joining the helping profession as a counsellor. Enquiries in this area led me to hypnotherapy – the possibility of helping people to get their desired change in a short space of time convinced me that being the best hypnotherapist that I can be is the best way that I can help people.
I am fortunate to be a member on the NZSCAH committee with a dynamic and experienced team of people keen on advancing hypnotherapy to help more people.
I graduated in 2008 and became a committee member in 2009 and I am passionate about, and committed to, on-going training.
---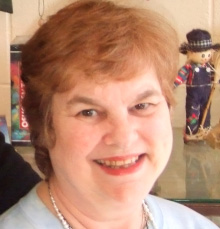 Jan Arnold – Committee Member
Dip.Clin.Hyp. – NZ School of Clinical Hypnotherapy;
Committee Member of the NZ Society of Clinical and Applied Hypnotherapy; Member and Licensed Tutor – NFSH UK; Vice President and Training Officer – NFSH (NZ) Inc.; CAT (Certificate in Adult Teaching); Registration Board Member – NZ Charter of Health Practitioners. Originally from Canada, lived in Scotland for 10 years, naturalised citizen of NZ for over 20 years, I have been interested in Natural Health and the Power of the Mind for the past 20 years.
For the last 15 years my husband and I have run a Holistic Healing Centre in Thames. Learning Self-Hypnosis, which helped with my own healing process and pain control, led me to investigate Hypnotherapy more thoroughly. Having trained with the NZ School of Clinical Hypnotherapy, I am now working as a professional Clinical Hypnotherapist, greatly adding to my skills as a Natural Health Practitioner. My motto – the more you learn, the more there is to learn – and the better you are able to help those in need.
---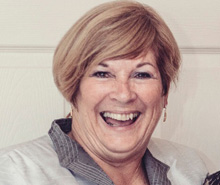 Sue Davis-Lewis – Treasurer
I am a Registered General and Obstetric Nurse with 23 years nursing experience, and also a Graduate with a BA from Massey University.
I went on to complete a Diploma in Clinical Hypnotherapy, as it became obvious to me that some patients required a different type of therapy than what medication or counselling on its own could provide.
I now have immense job satisfaction seeing the huge improvement in people's lives because of hypnotherapy.